Submit Comps
Swing Comps
Hustle Comps
Competition Pages

Alphabetical
Listing
Listing
By Date
Listing
By State
Comps Listed
by Month

January
February
March
April
May
June
July
August
September
October
November
December
Other
On-Line
Competition Calendars
Mid-Atlantic
DanceNet's
Dance Cruise Calendar
Dancesport Competitions Partner Affiliates
Events are listed in alphabetical order below
(Scroll down)

The Button Column to the left Lists
Events In Alphabetical Order (This Page)
Events Grouped By State
Events in Simple Date Order
Monthly Calendars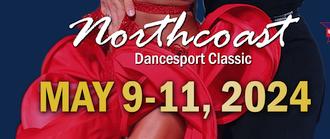 Alexandria Hilton Mark Center, Alexandria VA
NEW Capital Dancesport website has details at www.capitaldancesport.net
Spectacular Saturday Evening Program!
~ Top US Finalists ~
Professional Open International Standard
Professional Open American Rhythm
Open Amateur Latin Championship
Youth Latin Championships
Professional Open International Latin
Professional Open American Smooth
World Class Show Saturday Evening
Tickets Adv: $40 - $60 Order Online

---


This list of competitions is updated as information is made available. Organizers desiring events listed or updated should use the FREE, Self Service Event Submission Form. Anyone with corrections or additions, is encouraged to contact the Competitions Editor.
---

• 10/25/2014 - Aloha Ball Kailua-Kona - HI
• 05/30/2014 - American Lindy Hop Championships Chicago - Illinois
• 05/15/2014 - American Star Ball Championships Atlantic City - New Jersey
• 02/21/2014 - Arizona DanceSport Jam Tucson - AZ
• 07/13/2014 - Atlanta Ballroom Challenge Atlanta - GA
• 05/08/2014 - Atlanta Open Dancesport Competition Atlanta - Georgia
• 06/14/2014 - Atlantic Dancesport Challenge Baltimore - Maryland
• 04/05/2014 - Austin Open Austin - TX
• 10/17/2014 - Autumn Dance Classic San Francisco - CA
• 11/14/2014 - BYU Dancesport Championships Provo - Utah
• 08/08/2014 - BYU Summer Dancesport Festival Provo - Utah
• 03/21/2015 - Baltimore Dancesport Challenge Baltimore - MD
• 02/22/2014 - Berkeley Ballroom Classic San Jose - CA
• 03/08/2014 - Big Apple Dancesport Challenge New York - NY
• 07/11/2014 - Big Apple Dance Festival New York - NY
• 03/15/2014 - Binghamton Ballroom Dance Revolution Binghamton - NY
• 05/22/2014 - Blackpool Dance Festival Blackpool - England
• 09/12/2014 - Boston Ballroom Comp & Conference Boston - Mass
• 01/31/2015 - Boston Dancesport Cup Framingham - MA
• 04/14/2013 - Boston University Terrier Dancesport Boston - MA
• 03/10/2013 - Northeast Collegiate Dance Competition Waltham - MA
• 01/17/2015 -&nbspCalifornia Classic Dance Festival Huntington Beach, CA
• 02/08/2014 - Cal-Poly Mustang Ball San Luis Obispo - CA
• 02/11/2015 - California Open Champs Irvine - CA
• 11/28/2014 - California Star Ball Champs Costa Mesa - CA
• 07/31/2014 - Can-Am DanceSport Gala Toronto - ON
• 09/20/2014 - Canadance Dancesport Championship Ottawa - ON
• 08/20/2014 - Capital Dancesport Championships Washington DC/Alexandria - VA
• 04/26/2014 - Cardinal Classic Dancesport Stanford - CA
• 11/04/2014 - Caribbean Dancesport Classic San Juan - Puerto Rico
• 10/03/2014 - Carolina Fall Classic Greensboro - NC
• 03/22/2014 - Champion's Gala (Now Sarasota Challenge) Sarasota - FL
• 04/12/2014 - Charlotte Dancesport Challenge Charlotte - NC
• 06/12/2014 - Chicago's Crystal Ball Dancesport Chicago - Illinois
• 10/31/2014 - Chicago Dancesport Challenge Chicago - Illinois
• 10/09/2014 - Chicago Harvest Moon Ball Championship Chicago - Illinois
• 12/07/2014 - Christmas In Dixie Ballroom Competition Birmingham - AL
• 08/14/2014 - Cincinnati Ballroom Classic Cincinnati - OH
• 12/20/2014 - City's Dancesport Challenge New York - NY
• 01/30/2015 - City Lights Ball San Francisco - CA
• 09/17/2014 - Cleveland Dancesport Challenge Cleveland - Ohio
• 06/19/2014 - Colorado Star Ball Denver - Colorado
• 05/10/2014 - Columbia Star Ball Portland - OR
• 10/31/2014 - Commonwealth Classic Lowell - MA
• 10/16/2014 - Constitution State Challenge Stamford - Connecticutt
• 10/13/2012 - Cornell Dancesport Classic Ithaca - NY
• 03/06/2015 - Costa Rica Open DanceSport Competition San Jose - Costa_Rica
• 05/14/2014 - Crown Jewel Of Dancesport Miami Beach - Florida
• 06/12/2014 - Chicago Crystal Ball Chicago - Illinois
• 03/20/2014 - Crystal Leaf Open Champs Toronto - ON
• 10/04/2014 - DC Dance Challenge Washington - WDC
• 11/13/2014 - DC Swing Experience (DCSX) Reston VA (Wash, DC Area)
• 10/21/2010 - DVIDAฎ National Dancesport Las Vegas - NV
• 11/03/2011 - Dance Vision Classic & Mastery Camp Las Vegas. - NV
• 05/23/2014 - Dancing A La Carte Champs Springfield - MA
• 10/19/2013 - Dancing Illini Dancesport Invitational Urbana - Illinois
• 06/24/2014 - Danse Sport Montr้al Montreal - QC
• 02/07/2015 - Denver Dancesport Jam Denver - CO
• 06/27/2014 - Derby Dance Festival. Louisville, - KY
• 04/25/2014 - Desert Challenge Intercollegiate Dancesport Champs Las Vegas - NV
• 07/10/2014 - Desert Classic Dancesport Festival Palm Desert - CA
• 06/07/2014 - Disco America Dance Festival Atlantic City - New Jersey
• 02/14/2014 - Eastern United States Dancesport Boston - MA
• 08/28/2013 - Embassy Ball Dance Sport Championship Irvine - CA
• 04/20/2014 - Emerald Ball Dancesport Los Angeles - CA
• 08/06/2014 - Empire Dance Championship New York - NY
• 01/22/2015 - Falls Premier Ball Niagara Falls, ON
• 03/06/2015 - 50+ Dancesport Challenge Columbus - OH
• 10/02/2014 - First Coast Classic Dancesport Jacksonville - Florida
• 12/29/2012 - First Night Dance Extravaganza Boston - MA
• 07/29/2014 - Florida State Dancesport Sarasota - Florida
• 02/19/2015 - Superstars Dancesport Championships Tampa - Florida
• 06/08/2014 - Fort Lauderdale Classic Ft Lauderdale - FL
• 09/11/2014 - Galaxy Dancefest Phoenix - Arizona
• 10/10/2014 - Golden State Challenge Now Orange County DSC Costa Mesa - CA
• 10/30/2014 - Grand National Dancesport Key Biscayne - Florida
• 05/22/2014 - Grand National Shag Champs Atlanta - Georgia
• 08/09/2014 - Greenville Dance Challenge Greenville - SC
• 06/27/2014 - Gumbo Dancesport Championships Baton Rouge - LA
• 10/31/2014 - Halloween In Harrisburgฉ Harrisburg - PA
• 04/05/2014 - Harvard Invitational Champs Cambridge - MA
• 09/23/2014 - Hawai'i Star Ball Honolulu - Hawaii
• 08/06/2014 - Heart Of America Champs Kansas City - Missouri
• 08/10/2013 - Heartland Classic USA Dance NQE Indianapoli - IN
• 03/03/2015 - Heritage Classic Dancesport Asheville - NC
• 03/08/2013 - High Desert Dancesport Classic Lancaster - CA
• 12/27/2012 - Holiday Ball & Dance Camp San Francisco - CA
• 12/10/2014 - Holiday Dance Classic Champs Las Vegas - NV
• 10/29/2014 - Hollywood Dancesport Woodland Hills - CA
• 02/16/2014 - Holy Cross Ballroom Dance Competition Worcester - MA
• 10/16/2014 - Hotlanta Dance Challenge Atlanta - Georgia
• 05/17/2014 - HoustonDance Houston Classic Houston - TX
• 04/16/2011 - IDSF Open World DS Senior 1 Ten Dance Champs Toronto - ON
• 10/30/2014 - Imperial Star Championships Nashville - TN
• 02/26/2015 - Indiana Challenge Merriville - Indiana
• 11/02/2012 - DC Dancesport Inferno College Park, M - MD
• 07/25/2014 - International Grand Ball San Francisco - CA
• 05/01/2014 - Ihsc 2013 Orlando - FloridaUsa
• 08/21/2014 - International Lindy Hop Championships Arlington - Virginia
• 04/05/2014 - Iowa DanceSport Classic Cedar Rapids - IA
• 03/15/2015 - Jacksonville Star Ball Jacksonville - FL
• 08/11/2014 - Kentucky DanceSport Challenge Louisville - FL
• 08/13/2014 - Killick Klassic Dancesport Event Palm Beach - FL
• 03/22/2014 - Killick Royale Cup Beverly Hills - CA
• 12/05/2014 - The Kings Ball Staten Island - NY
• 02/13/2014 - La Classique Du Qu้bec Montr้al - Quebec
• 05/17/2014 - Las Vegas Lights Dance Challen Las Vega - NV
• 06/26/2014 - Liberty Swing Dance Championships New Brunswick - NJ
• 01/18/2015 - Manhattan Amateur Classic New York City - NY
• 03/05/2015 - Mid Atlantic Dance Jam (madjam) Tysons Corner VA
• 11/01/2014 - METU WDSF Open Ankara - Tur
• 04/26/2014 - MIT Open Ballroom Competition Cambridge - MA
• 11/08/2013 - Magnolia Dancesport Challenge New Orleans - LA
• 07/02/2014 - Manhattan Dancesport Manhattan - NY
• 02/05/2015 - Maryland DanceSport Championship Baltimore - MD
• 08/24/2013 - Massachusetts Dancesport Challenge Melrose - MA
• 07/13/2014 - Miami DanceSport Miami - FL
• 03/26/2015 - Michigan Dance Challenge Dearborn - Michigan
• 02/14/2015 - Mid-Atlantic Championships USA Dance Bethesda - MD
• 05/08/2014 - MidAtlantic Dance Classic Herndon - VA
• 06/25/2014 - Millennium Dancesport St. Petersburg - Florida
• 10/25/2014 - Minnesota Ballroom Blast Minneapolis - MN
• 05/18/2014 - Minnesota Star Ball Dancesport Competition Medina - MN
• 06/28/2014 - Missouri Dance Festival Kirkwood - MO
• 03/19/2015 - Music City Invitational Nashville - TN
• 02/08/2014 - Cal Poly Mustang Ball San Luis Obispo - CA
• 09/26/2014 - Myrtle Beach Dancesport Challenge Myrtle Beach - SC
• 10/12/2014 - Naples Star Ball Naples - FL
• 01/22/2015 - Nashville Starz Dance Spectacular Nashville - TN
• 04/19/2014 - Nashville Ballroom Challenge Nashville - TN
• 10/07/2012 - Neil Clover Ballroom Challenge Princeton - New Jersey
• 08/13/2014 - Neveda Star Ball Las Vegas - NV
• 09/19/2014 - New England DanceSport Championships Danvers - MA
• 03/15/2015 (TBC) - NJ Dancesport Classic Series "Spring Fling" Hackensack - NJ
• 06/07/2014 - NJ Dancesport Summer Sizzler W. Orange - New Jersey
• 10/20/2013 - NJ Dancesport Classic Fall Frolic Hackensack - NJ
• 10/24/2014 - New Jersey State Open Atlantic City - NJ
• 02/26/2015 - New York Dance Festival New York - NY
• 09/01/2011 - New York Hustle Congress New York - NY
• 11/07/2013 - North American Dancesport Champs Indianapolis - Indiana
• 09/14/2014 - North Carolina Classic Charlotte - NC
• 06/26/2014 - Northcoast Ballroom Championships Cleveland - Ohio
• 03/10/2013 - Northeast Collegiate Dance Competition Waltham - MA
• 01/30/2015 - Northeastern Open Invitational DS Champs Stamford - CT
• 10/12/2013 - Northwest Regional Dancesport Champs Seattle - Washington
• 11/18/2014 - Ohio Star Ball & Dancesport Superbowl Columbus - Ohio
• 10/10/2014 - Orange County DS Challenge Costa Mesa - CA
• 07/18/2014 - Orlando Dance Classic Orlando - FL
• 10/31/2012 - Pacific Dancesport Now Hollywood Dancesport
• 09/27/2014 - Pacific Grand Ball San Mateo - CA
• 09/20/2014 - Palm Beach Dance Challenge Palm Beach City - FL
• 01/25/2015 - Palm Beach Classic Palm Beach - FL
• 10/26/2013 - Paragon Open Dancesport Challenge. Whippany - NJ
• 10/05/2014 - Pennsylvania Ballroom Scrimmage Lancaster - PA
• 05/22/2014 - People's Choice Dance-sport Competition Scottsdale - Arizona
• 04/10/2014 - Philadelphia Festival & Atlantic Coast Dancesport Philly - PA
• 03/26/2011 - Philadelphia Liberty Dance Challenge Phila PA
• 03/21/2015 - Phoenix USA Dancesport Challenge Mesa - AZ
• 10/12/2014 - Phoenix Fall Festival Phoenix - AZ
• 02/12/2015 - Platinum Dancesport Classic Miami - FL
• 03/22/2014 - Rensselaer Polytechnic Institute Ballroom Comp Troy - NY
• 03/29/2014 - River City Ballroom Dance Competition Richmond - VA
• 01/10/2015 - Riverfront Dancesport Festival Covington - KY
• 05/30/2014 - Rocky Top Dance Challenge Knoxville - TN
• 05/04/2014 - Royal Dancesport Challenge Stamford - CT
• 01/31/2015 - The Royal Palm Dancesport Competition Pompano Beach - FL
• 04/05/2014 - Rutgers Dancesport Competition New Brunswick - NJ
• 11/16/2013 - SJSU Ballroom Classic San Jose - CA
• 06/13/2014 - San Diego Dancesport Championships san Diego - CA
• 10/17/2014 - (San Francisco) Autumn Dance Classic San Francisco - CA
• 04/11/2014 - San Francisco Open Dancesport San Francisco - CA
• 05/30/2014 - Sapphire Ball Dancesport Championships Austin - Texas
• 03/21/2015 - Sarasota Challenge Sarasota - FL
• 05/22/2014 - Savannah Dance Classic! Savannah - Georgia
• 04/26/2014 - Seacoast Classic - Dover NH
• 08/02/2013 - Seattle Star Ball Seattle - WA
• 01/09/2015 - The Snow Ball Dancesport Comp Saint Louis Park - MN
• 01/26/2013 - Snowball Classic Vancouver - BC
• 12/03/2014 - Southeastern States Dancesport SeaWorld - Florida
• 07/26/2014 - Southern Star Mid-Summer Classic Tampa - FL
• 03/26/2013 - Southern States Dancesport New Orleans - LA
• 01/31/2014 - Southwest USA Dance Dancesport Regional Long Beach - CA
• 09/26/2014 - Southwestern Invitational Dancesport Dallas - Texas
• 06/08/2014 - Spring Tulip Classic – Festival of Dance Hamilton - ON
• 04/26/2014 - St Pete Classic St. Petersburg - FL
• 03/12/2015 - St. Louis Star Ball St. Louis - Missouri
• 03/07/2015 - UDanceFest aka Star Of The North Minneapolis - MN
• 02/08/2014 - Steel City Classic Dancesport Amateur Competition Pittsburgh - PA
• 04/24/2014 - Sunshine State Dancesport Miami Open Miami - Florida
• 07/31/2014 - Swing Fling Washington Area - DC
• 10/17/2014 - Swustlicious - Hustle & West Coast Swing Valley Forge/Oaks - PA
• 09/27/2014 - Tampa Bay Classic Tampa Bay - FL
• 03/26/2015 - Texas Challenge Dancesport Houston - Texas
• 10/18/2014 - Texas DanceSport Jam Houston - TN
• 06/07/2014 - Three Diamond DanceSport Pittsburgh, PA - PA
• 06/07/2014 - Three Diamond Dancesport Pittsburgh - PA
• 08/10/2013 - Three Rivers Ballroom Dance Challenge Pittsburgh - PA
• 09/21/2012 - Tri-State Connection, Slyde, Competition Vienna - Virginia
• 03/20/2015 - Tri-State Challenge Stamford - Connecticut
• 02/07/2014 - Triangle Open DanceSport Raleigh - NC
• 10/26/2014 - Tropicana Dance Challenge! St. Petersburg - FL
• 12/04/2011 - Tufts Ballroom Competition Medford - MA
• 07/10/2014 - Twin Cities Open Ballroom Championships Minneapolis - MN
• 12/29/2014 - UCWDC Worlds Orlando - FL
• 11/15/2014 - USA Dance California State Dancesport Oakland - CA
• 10/31/2014 - USA Dance Chicago Dancesport Challenge Chicago - Illinois
• 05/09/2014 - USA Dance Columbia Star Ball Portland - OR
• 06/27/2014 - USA Dance Gumbo Dancesport Baton Rouge - Louisiana
• 01/18/2013 - USA Dance Manhattan AM Classic New York - New York
• 02/14/2015 - USA Dance Mid-Atlantic Champs Bethesda - Maryland
• 03/27/2015 - USA Dance National Dancesport Los Angeles - CA
• 09/28/2013 - USA Dance New England DanceSport Championships Danvers - MA
• 10/27/2012 - USA Dance Northwest Regionals Seattle - Washington
• 03/21/2015 - USA Dance Phoenix DanceSport Challenge Mesa - AZ
• 01/19/2013 - USA Dance Royal Palm Dancesport Pompano Beach - Fla
• 07/26/2014 - Southern Star Mid-Summer Classic Tampa - FL
• 01/31/2014 - Usa Dance Southwest Regional Nqe Laguna Woods Village - CA
• 09/01/2014 - United States Dance Championships Orlando - FL
• 03/11/2015 - US National Amateur Dance Championships Provo - UT
• 11/27/2014 - US Open Swing Dance Champs Burbank - CA
• 02/27/2014 - Vegas Open Dance Challenge Las Vegas - NV
• 07/16/2014 - Virginia State Dancesport Champs Reston - VA
• 07/26/2014 - Volunteer State Dance Challenge Nashville - Tennessee
• 03/28/2014 - WDSF Open Under 21, Standard, Latin & 10-Dance Events Baltimore - MD
• 05/02/2014 - Washington Open Dancesport Competition Arlington - VA
• 08/29/2013 - Windy City Open Dancesport Competition Chicago - Illinois
• 04/23/2014 - Wisconsin State Dancesport Champs Milwaukee - WI
• 07/07/2011 - World Hustle Champs E. Rutherford - New Jersey
• 08/28/2013 - World Pro/Am Champs Columbus - Ohio
• 08/28/2013 - World Prof Amer Smooth & Rhythm Champs Columbus - Ohio
• 12/29/2014 - Worlds (UCWDC) Orlando - FL
• TBA-TBD - World Salsa Champs Hollywood, FL
• 06/19/2014 - Yankee Classic Dancesport Championships Boston - MA
• 01/08/2015 - Yuletide Ball Dancesport Championships Washington - WDC



---

All Styles Special Events Calendar < | > All Styles Recurring Events Calendar
The DanceNet Gateway|Today's DanceNews eMail Updates
Submit Events|Event Calendars|Guest Book|Advertise|Site Map|Links|DanceNet_Affiliated_Site_Links.html

Affiliated Websites:
DanceSport Competitions | The Pro-Am Dancer
The Mid-Atlantic DanceNet | DCSalsaNet.com | DCSwingNet.com | Central Virginia DanceNews | Frederick Area Dance News
The Baltimore DanceNet | The DelMarVa DanceNet
For Dance USA | For DanceSport | New England DanceNet

Visits -
Tracking Code - http://www.dancedressshop.com/ - Bravehost Resources - Counter Visits Referralsclick here