CVADN
Event Calendars
Subscribe
Central VA
NewsLetter
Central VA
NewsLetter
Archives
Submit Dance
Party Events
VIEW the Class Listings
Submit Classes
DanceSport & Swing Competitions
View/Submit Dance
Camps, Cruises. Vacations
Mid-Atlantic Area Events
on DCDanceNet
Links
Dance Org's, Studios Places, Instructors
View/Submit
Camps, Cruises. Vacations







CVA DanceNews Partner Affliate




UVA Swing Club
Local Swing Events Calendar
The Dancing Duo
Roanoke Valley and Southwestern VA Events
valleydancenews.net
Shenandoah Valley


| | |
| --- | --- |
| | Add Links to The CVADanceNews |
| | Add Links to DCDanceNet's Pages |

Webmasters:

Add Your Link TO DCDanceNet's Links
Link TO The CVADanceNews
From Your Site
---

Central, Southwest
Tidewater Virginia
Event Submissions
(Scroll down or Click your choice)
RECENT RECURRING EVENT POSTINGS


Followed by the Regular
Weekly Happenings List

.
Potluck Dinner, starting at 6pm*
Viennese Waltz Lesson at 7pm
Social Dancing at 8pm
Wear Your Best Fun and Green St. Patrick's Day Attire
$18 (members $15); Bring a Dish to Share: $15 (members $12)*
*Each person must bring a dish to receive the discounted rate
Please arrive a few minutes early with your dish, if possible.
Singles and Couples are welcome, No experience needed.
125 Olde Greenwich Drive Suite 190 Fredericksburg, VA 22408

(Item Posted Thursday, March 05, 2015 at 10:11)

---

.
March 28 - USA Dance Charlottesville - March Dance
USA Dance Charlottesville - March Dance

Ballroom, Latin, Swing Dance.

American Rumba Lesson with Donna Barringer 7:15pm

Dance 8-10pm

Smart casual to Dressy attire. Wear Green!



(Item Posted Friday, March 20, 2015 at 19:11)

---

April 4 - Anniversary Ballroom Social Dance Colvin Run Dance Hall

Event Starts: 04  - 04  - 2015 >> Event Ends: 04  - 04  - 2015
eMail Contact: Kathy.Milks@colvinrun.org
Call: 703-759-2685
Web: http://www.colvinrun.com

CVA DanceNews Partner BB Affiliate


.
April 4, Saturday
Ballroom Dance
83rd Anniversary Dance
Colvin Run Dance Hall
10201 Colvin Run Road
Great Falls, VA 22066
8-9:00 pm Waltz Lesson by John Jerz
9-11:30 pm Dance
$20.00 lesson, dance & snack bar
Band: Dance-Tet
Dress is ballroom casual.
No experience, partner or reservations needed.
contact: Kathy.Milks@colvinrun.org
or 703-759-2685 or visit www.colvinrun.org.

(Item Posted Monday, March 16, 2015 at 13:44)

---





RECURRING EVENTS:

MONDAYS

Central Virginia DanceNews'
Partner Affiliate


---

TUESDAYS

Central Virginia DanceNews'
Partner BB Provider


---

Every: TUESDAY
Social Dancing at Wirtz Ruritan Club's J&J Social Hall
eMail Contact: none posted Call: 540-721-4009
Web: http://www.meetup.com/roanokedanceforfun/events/23768

J&J Social Hall, formerly Burnt Chimney Market
Dancing to band music (Swing, Fox Trot, some Waltz, Cha-Cha/Rumba)
7:00-10:00pm with buffet potluck dinner at 8:00
$5 with a covered dish to share, NO Smoking or Drinking!
J & J Hall, 773 Jubal Early HWY, aka Windy Gap Road, (State Route 116 South), Wirtz, VA 24184
(Item Posted Tuesday, July 05, 2011 at 17:05)

---

Every: TUESDAY
Swing and Hustle party
eMail Contact: inquiries@dancesportva.com Call: 757-473-3267
Web: http://www.dancesportva.com

Every Tuesday night at DancesportVA in Virginia Beach. Swing and Hustle party from 8:30 to 10:30pm
(Item Posted Saturday, June 14, 2008 at 13:10)

---

Every: TUESDAY
Free Carolina Shag & Line Dance lessons - Dancing to Dj's
eMail Contact: shagartuva@cox.net Call: 540-563-9300
Web: http://www.roanokevalleyshagclub.com

Free Carolina Shag & Line Dance Lessons 7:00 to 8;00 PM. Dance to Shag & Beach music DJ's from 8:00 to 10:00 PM ( $3.00 Cover) at Charades Lounge in The Wyndham Hotel (Airport) in Roanoke, Virginia. The Roanoke Valley Shag Club was established in 1989 & has over 250 members. Couples & singles welcome - Join the club for an annual fee of $20.00 with monthly parties in venues around the Roanoke area. Go to www.roanokevalleyshagclub.com for calendar & events information.

Contact Shirley Childress at 540-562-0940 for Charades updates
(Item Posted Wednesday, December 05, 2007 at 09:45)

---

Every: 1ST TUESDAY


Richmond Argentine Tango Society Midweek Milonga
eMail Contact: burkell@comcast.net Call: 804-748-0778
Web: http://groups.yahoo.com/group/RichmondTango/

The Richmond Argentine Tango Society presents their 1st Tuesday Milonga at: Baileys Pub & Grille (804) 560-4600
8pm to 2 am, Great dancefloor, music, dancing, and food.
Well lit off street parking.11581 Robious at intersection of Huguenot Road in Midlothian, VA
burkell@comcast.net 804-748-0778
http://groups.yahoo.com/group/RichmondTango/
(Item Posted Saturday, February 03, 2007 at 13:50)

---

WEDNESDAYS

Central Virginia DanceNews'
Partner BB Provider


---

Every: WEDNESDAY
Starts: 05  4,  2011  Introductory Ballroom Dance Series
eMail Contact: lee@santosdance.com Call: 540-933-6778
Web: http://santosdance.com/

Presented by Lee Santos, head coach of the UVa Ballroom Club
at the Municipal Arts Center
1119 5th Street, SW Charlottesville, Va.
7:15 - 8pm, Open to the public
Designed for the Beginner.
Initial 4 week Series American Style Foxtrot and single time Swing.
$15 each class. No partner is required, pre-registration is recommended.
Instructional DVD's containing the class material will be available for purchase.

(Item Posted Wednesday, April 27, 2011 at 01:24)

---

Every: WEDNESDAY
Dance Social w Group Lesson at Strictly Ballroom
eMail Contact: info@strictlyballroom.net Call: 540 898 - 9060
Web: http://strictlyballroom.net/

7-8pm Beginner or Intermediate to Advanced lesson
8-9:30pm; Ballroom, Latin, & Swing Open Social Dance!
$12, includes lesson
Instructors available to help out. Beginners welcome!
125 Olde Greenwich Drive Suite #190, Fredericksburg, VA 22408

(Item Posted Wednesday, April 14, 2010 at 19:47)

---

Every: WEDNESDAY
Country dance night
eMail Contact: stewandjim@gmail.com Call: 434.989.5328
Web: http://www.rivalssportsbarandgrill.com/

9 pm to close $10 at the door. Westcoast and Latin for the first hour then Country till close. At club Rivals
(Item Posted Saturday, June 14, 2008 at 21:05)

---

Every: WEDNESDAY
Fry Springs partner dance night
eMail Contact: tallyo63@earthlink.net Call: 434-296-4181
Web: http://fsbc.net/index.html

Please confirm this first! Weekly partner dance in the Frys Spring historical beach club venue loved by locals for decades (now re-energized by Paul & Liz King and formerly hosted by David & Anne Golladay who still attend). Dance Patterns include a diverse mix of Country two-step, West Coast Swing, Hustle, East Coast Swing and a few Line Dances.
WHERE: 2512 Jefferson Park Avenue in Charlottesville 22903
DIRECTIONS: http://fsbc.net/about_directions.html
TIME: 7:30-11pm every Wednesday evening (7:30-8:15 beginner dance lesson with Allison Trimpe)
COST: $10 per person ($8 members) includes predance lesson with Allison Trimpe and delicious snacks. Cash Bar, free parking. 434-296-4181 club phone or fsbcmgr@comcast.net or tallyo63@earthlink.net

During the summer we are in the air-conditioned coolness of the Garden Terrace room which is also closer to the polished wooden bar. There is no cooler place in the Charlottesville (see photos http://fsbc.net/facilities_clubhouse.html). There may be fancier, expensive, newer places with shiny florescent lights. Nothing that matches the nostalgic ambiance of the Fry's Spring Beach Club Ballroom (where Glenn Miller used to play).
(Item Posted Saturday, August 11, 2007 at 12:39)

---

THURSDAYS

Central Virginia DanceNews'
Partner BB Provider


---

Every: THURSDAY
Salsa4Life Salsa Nights @ Havana 59 in Richmond
eMail Contact: Salsa4Life@ymail.com Call: 804-651-8117
Web: http://www.salsa4life.com

8-9pm; Free Lessons: Salsa or Bachata
Cover: $3 before 9pm; $5 after 9
Dancing 9-12;
DJ playing Salsa, Bachata, Merengue and Cha Cha
16 N.17th Street Richmond VA
Back to MENU
(Item Posted Monday, October 20, 2014 at 13:24)

---

Every: THURSDAY
Social Ballroom Dance at The Dance Barn
eMail Contact: info@dancebarn.net Call: 434-985-3200
Web: http://www.dancebarn.net

Two 30 minute lessons 7-8m
Dancing to 9pm $15
No partner is necessary. All levels are welcome
8269 Spotswood Trail Stanardsville, VA 22973
(Item Posted Friday, July 09, 2010 at 08:35)

---

Every: THURSDAY
Waynesboro Fairfax Hall Dance Club
eMail Contact: kylehausrath@gmail.com Call: 540-943-5127
Web: http://www.fairfaxhall.net

Practice Dance at Fairfax Hall
7pm-9pm $2 donation requested
Variety of ballroom dances, including swing, country two-step and more.
Exceptional wooden dance floor.
1101 Reservoir St., Waynesboro, VA 22980
(Item Posted Friday, July 09, 2010 at 08:27)

---

Every: THURSDAY
El Fuego Milonga
eMail Contact: RichmondTango@yahoogroups.com Call: 000 000 0000
Web: http://richmondtango.org/

"Una noche con mis amigos"
at Fuego Resturant
Downstairs from the Dancespace.
7:30 pm - 10:30pm no cover charge.
Traditional Argentine tango music, and great Mexican food.
6008 W Broad St. Richmond
(Item Posted Wednesday, July 15, 2009 at 12:16)

---

Every: THURSDAY
Ballroom Dance Practice at Fairfax Hall in Waynesboro
eMail Contact: kyle@cfw.com Call: 0000000000
Web: http://www.fairfaxhall.net/

The regular ballroom practice dance will be from 8-10
$2 donation requested.
Contact Kyle Hausrath at kyle@cfw.com for more information and regarding any special lessons held prior to the practice dance and any additional related fees.
(Item Posted Tuesday, April 01, 2008 at 09:59)

---

Every: THURSDAY
Dancemasters VA Thursday Night Dance Parties
eMail Contact: dm@dancemastersva.com Call: 804-262-9587
Web: http://www.dancemastersstudios.com

Ballroom, Social, Country-Western and Competitive Dance.

Join us for a group lesson at 7:30, followed by the party at 8:15.
First time, come free.

Ask about our Belly Dancing, Adult Tap, Zumba, Hip Hop and Red Hat classes.
Call 262-9587 for more info!

Address: 5008 Lakeside Ave., Richmond, VA 23228
I-64 to I-95 North, Exit 80. Turn right on Lakeside. First commercial building on the left.

Family Owned & Operated since 1987
(Item Posted Sunday, March 16, 2008 at 21:04)

---

Every: THURSDAY
Thursday Night Dance Parties


eMail Contact: dance@rigbysjig.com Call: 804-864-2300
Web: http://www.RigbysJig.com
Join us every Thursday for our Intro dance lesson and stay for our weekly Dance Party. We will play a great mix of Ballroom, Swing, Latin & Country-Western! Light refreshments, GREAT music! 1,700 square foot floor. First-time guests are always FREE!
$7 per person, $12 per couple. 8:30-10:30pm every Thursday Night!
We're located at 5470 W. Broad Street Richmond, VA 23230.
Call 864-2300 for more info!
(Item Posted Thursday, November 29, 2007 at 13:31)

---

Every: THURSDAY
Downtown Milongas
eMail Contact: zabordance@yahoo.com Call: (434) 227-1709
Web: http://www.zabordance.com

Everyone is welcome to one of the best Milongas in Charlottesville. It starts at 9 p.m. at 109 2nd St, SE (above Atomic Burrito) on the downtown mall. This party is only $5 per person at the door or FREE if you take the class. the party finish at 11 p.m.
(Item Posted Thursday, May 24, 2007 at 19:05)

---

Every: 4TH THURSDAY
Swing dance night at SAXX
eMail Contact: oh_susannah@earhlink.net Call: 434-972-7285
Web: http://www.thestuffishere.com


On the last Thursday of each month, at 8pm, SAXX blues and jazz club in the Belmont area of Charlottesville at 407 Hinton Ave has live swing music. Lindy hop, west coast, and waltz the night away to a six piece band called The Stuff on a fabulously danceable wooden floor. No cover charge. C'mon and dance, why doncha? Swell food, kickin'speakeasy atmosphere, and great drinks too.

The Stuff
"Fast and Affordable Retro Swing"
www.thestuffishere.com
www.swingco.net
"Swing Is Our Business"
(Item Posted Monday, August 20, 2007 at 18:39)

---

FRIDAYS

Central Virginia DanceNews'
Partner BB Provider


---

Every: FRIDAY
Lynchburg Salsa Dancing Fridays
eMail Contact: lynchburgsalsa@gmail.com Call: 0000000000
Web: http://www.lynchburgsalsa.com

at the Dance Theatre of Lynchburg
Lessons at 9pm
Dancing till 12:00am.
$5 includes the beginner lesson
No partner is required Recommended attire is dressy casual
non-smoking, non-alcoholic event and facility.
722 Commerce St. Lynchburg, VA.
Twitter @lynchburgsalsa
www.facebook.com/lynchburgsalsa
(Item Posted Tuesday, May 21, 2013 at 22:59)

---

Every: FRIDAY
Ballroom Dance at The Dance Space
eMail Contact: info@TheDanceSpace.com Call: 804-673-3326
Web: http://www.thedancespace.com/

Ballroom Class 8:00 to 8:30
General Dancing 8:30 to 10:30Neat casual dress.
Appropriate footwear requested\
1600 square foot wood dance floor and state-of-the-art sound system.
Traditional ballroom and contemporary music.
Light refreshments.
Singles and couples are welcome.
Except Christmas Eve, Christmas Day and New Years Eve
$8 adults, $5 for students

The Dance Space 6004-A W. Broad St (2nd Fl)Richmond, VA
Directions: http://www.thedancespace.com/contact.htm
Plenty of parking in the back of the shopping center

(Item Posted Monday, October 11, 2010 at 19:05)

---

Every: FRIDAY
Dance Party at Terry Dean's Dance Studio
eMail Contact: dance@TerryDeansDanceStudio.com Call: 434-977-3327
Web: http://terrydeansdancestudio.com

$10.00 for non-members. No partner or experience needed!

June Group Class Schedule

Mon: 7:30 Tango w/Justin 8:15 Adv. Foxtrot w/Terry

Tue: 7:30 Cha Cha w/Tara 8:15 Quickstep w/Cindy

Wed: 7:30 W. C. Swing w/Cathleen 8:15 Adv. Samba w/Terry

Thu: 7:30 Waltz w/Cathleen 8:15 Technique & Styling w/Terry

Fri: 7:30 Foxtrot w/Cathleen 8:15 Rumba w/Terry

9:00 PARTY ! (No group classes or party on June 19th!)
(Item Posted Thursday, May 28, 2009 at 16:41)

---

Every: FRIDAY
Friday Night Dance Party at The Dance Space
eMail Contact: info@TheDanceSpace.com Call: 804-673-3326
Web: http://www.TheDanceSpace.com

Come out and enjoy a night of dancing at The Dance Space, Richmond's premier dance studio. A 30 minute lesson for beginners starts at 8 pm, followed by general dancing from 8:30 - 10:30. We play the best Ballroom, Latin, Night Club, and West Coast Swing music in town. $7 per person includes lesson, dancing and light refreshments. Check out our website for more information.
(Item Posted Saturday, January 03, 2009 at 15:33)

---

Every: FRIDAY
TGIF Dance Party
eMail Contact: thedanceoasis@gmail.com Call: 434/245-9168
Web: http://www.thedanceoasis.com

Every Friday Night, come to The Dance Oasis for fun and refreshment. Experience the charm of an elegant, candle lit ballroom. A group lesson is taught at 7:00pm followed by an exciting mix of dance music (Dance is from 8:00 to 11:00pm). Dances include: West Coast Swing, Cha Cha, 2 Step, Rumba, Waltz, Shag, East Coast Swing, Hustle, Tango. Light refreshments provided. $8 per person. No partner is required.

Are you a member of ACAC, Gold's Gym, SNAP, a local dance club? Show your membership card and The Dance Oasis will honor your membership with discounted rates.

The Dance Oasis is located behind Kohr Brothers Ice Cream in the Woodbrook Shopping Center, around the back in the lower level.
(Item Posted Monday, November 24, 2008 at 15:15)

---

Every: FRIDAY
Studio Party at DancesportVA
eMail Contact: inquiries@dancesportva.com Call: 757-473-3267
Web: http://www.dancesportva.com

Studio Party with all staff. Every Friday night from 8-10pm. A good mixture of dance music is played. The biggest dance floor in Hampton Roads. Food and drinks provided. Come join us!
(Item Posted Saturday, June 14, 2008 at 13:14)

---

Every: FRIDAY
Dance Masters Friday Night Dance Parties
eMail Contact: dm@dancemastersva.com Call: 804-262-9587
Web: http://www.dancemastersstudios.com

Ballroom, Social, Country-Western and Competitive Dance.

Join us for a group lesson at 8, followed by the party at 9.
Beautiful 1,600 sq. ft. dance floor, light refreshments, $8.

No partner necessary.
Call 262-9587 for more info!

Address: 5008 Lakeside Ave., Richmond, VA 23228
I-64 to I-95 North, Exit 80. Turn right on Lakeside. First commercial building on the left.
(Item Posted Monday, March 17, 2008 at 09:26)

---

Every: 1ST FRIDAY
Rigby's Jig Friday Night Dance Party
eMail Contact: dance@RigbysJig.com Call: 804-864-2300
Web: http://www.dance@RigbysJig.com

Join us every first and third Friday for our Friday Night Dance Parties! We'll play a mix of Ballroom, Swing, Latin and Country and have some great refreshments.
(Item Posted Thursday, November 29, 2007 at 13:28)

---

Every: 1ST FRIDAY
First Friday Fever at Spin City
eMail Contact: robin@spincitydancestudio.com Call: 434-972-9800 434-242-8420
Web: http://www.spincitydancestudio.com

Spin City's dance mixer every first Friday of each month! First Friday Fever features a 50/50 mix of Hustle and West Coast Swing! This format will include many crossover songs, like "swustles", "swangos", and "cha-wings", so you are sure to find more than just a swing or hustle to dance to!
(Item Posted Monday, August 18, 2008 at 21:49)

---

Every: 1ST FRIDAY
Dancing Under the Stars at Valhalla Vineyards
eMail Contact: info@valhallawines.com Call: 540.529.2868 540-725-9463
Web: http://www.valhallawines.com/dancing-under-the-stars.html

1st and 3rd Fridays May-October
Doors open 7:30-11PM, Reservations required
Cover $10 (21+ event)
1st Friday, BLTD Band, 8-11PM
Picnic Tables provided, cash wine bar, glasses or bottles
6500 Mt. Chestnut Road Roanoke, VA 24018 ▪ 540-725-WINE (9463)
(Item Edited Jnue 2012)

---

Every: 2ND FRIDAY
Shergold Studio - Charlottesville Social Dance Party
eMail Contact: instructors@shergoldstudio.com Call: (434) 975-4611
Web: http://www.shergoldstudio.com

Second Friday General Social Dance Party
Beginner lesson with Steve at 7 pm
Dancing starts at 8
Featuring almost all dance styles, taking requests
$10 adults, $8 under 21. Refreshments provided.
652 Rio Road West #7 Charlottesville, VA 22901
(Item Posted Monday, March 26, 2012 at 00:44)

---

Every: 2ND FRIDAY
Social Ballroom Dance USA Dance Smith Mountain Lake 2nd Friday Social Ballroom Dance and 1 hour lesson
eMail Contact: sml6042@gmail.com Call: 434-426-9787
Web: http://http://usadance6042.org/

USA Dance Smith Mountain Lake Chapter 6042 Monthly Dance
At The New London Ruritan Club, 12411 E Lynchburg Salem Tpke, Forest, VA 24551-1587
On Route 460 E; 3 driveways east of the Sheetz at the intersection of routes 811 and 460
Dance host for women dancers who need a partner
Doors open about 7:00, Professional Lesson 7:30-8:30
Social dancing 8:30 - 10:30
$10; $7 members, $5 students with ID
Website: http://http://usadance6042.org/
facebook.com/SML.USA.Dance6042
& email: sml6042@gmail.com
--
USA Dance is organized and operates exclusively for charitable and educational purposes and is approved by the Internal Revenue Service as a Section 501©(3) nonprofit organization.
(Item Posted Monday, January 21, 2013 at 15:12)

---

Every: 2ND FRIDAY
Ticknor English Country Dancers
eMail Contact: rmccaskey08@gmail.com Call: 540 886-9729
Web: http://none.com

English Country Dance instruction 2nd and 4th Fridays, September through May. 7:30-9:30. Gypsy Hill Park, Staunton, Virginia. Beginners welcome. No preregistration. $2 per person per session.
(Item Posted Friday, February 11, 2011 at 15:44)

---

Every: 3RD FRIDAY
Dancing Under the Stars at Valhalla Vineyards
eMail Contact: info@valhallawines.com Call: 540.529.2868 540-725-9463
Web: http://www.valhallawines.com/dancing-under-the-stars.html

1st and 3rd Fridays May-October
Doors open 7:30-11PM, Reservations required
Cover $10 (21+ event)
3rd Friday, DJ Steve Nelson 8-11PM
Picnic Tables provided, cash wine bar, glasses or bottles
6500 Mt. Chestnut Road Roanoke, VA 24018 ▪ 540-725-WINE (9463)
(Item Edited Jnue 2012)

---

Every: 3RD FRIDAY
Third Friday 808 RBT Dance
eMail Contact: info@dancingduo.net Call: 540-772-2238
Web: http://www.dancingduo.net/?

Join the Dancing Duo of Dave & Donna Spangler at 8:08 PM on the 3,300 square foot floor for the monthly dance hosted by D&D with very danceable recorded ballroom, Latin and swing music at Roanoke Ballet Theatre, 1318 Grandin Road, Roanoke, VA 24015 . Only $5 per person.
(Item Posted Friday, June 20, 2008 at 15:10)

---

Every: 3RD FRIDAY
Dancing With Karen at the Dayton Learning Center
eMail Contact: Karen@DancingwithKaren.com Call: 540 432 1003
Web: http://www.dancingwithkaren.com/

Dancing with Karen presents 1940's style Big Band Swing and Slow dancing
8 - 11 pm Dance to the music of the JUST JAZZIN dance band
During intermissions the DJ will play contemporary ballroom, Latin, swing and Argentine Tango music so the dancing never stops!
Dust off your dressy clothes (black tie optional) and enjoy the music, dancing & refreshments
Admission $15 or $10 students.
(Item Posted Thursday, October 11, 2007 at 17:29)

---

Every: 4TH FRIDAY
Dance on 4th Fridays at the RAC!
eMail Contact: info@dancingduo.net Call: 540-772-2238 540 989-5758
Web: http://www.sponsorhounds.com/valentines.html

7:30 - 10:30pm Studio A
for an hour dance lesson and then continue dancing! Latin and swing music. Cost per lesson: $10, $8 members.
Register at the RAC front desk.
info Dancing Duo Company (Dave and Donna)

(Item Posted Tuesday, February 09, 2010 at 09:44)

---

Every: 4TH FRIDAY
Second and Fourth Friday, Band Nights at Valhalla Vineyards
eMail Contact: info@valhallawines.com Call: 540-725-9463
Web: http://www.valhallawines.com/events.htm

On Band Nights at Valhalla bring your picnic and enjoy live music and enjoy the beautiful view while you dance
August 14,28 - September 11, 25
October 9 & October 23 - Last Band Night of the season
Cash wine bar available (no outside alcoholic beverages allowed)
Dancing is on cement or uneven ground so consider appropriate footwear.

6500 Mt. Chestnut Road Roanoke, VA 24018
Route 221 towards Bent Mtn. Turn right onto Rose Lawn at Cave Spring Baptist Church. At end, turn left and ascend winding road until you see the sign for Valhalla on the left.
(Item Posted Monday, August 03, 2009 at 11:43)

---

Every: 4TH FRIDAY
Ballroom Dance Parties at VaDance Studio
eMail Contact: vadanceteacher@aol.com Call: (434) 665-9411
Web: http://www.vadance.com/

2nd & 4th Fridays
Donna Barringer Neighbors' VaDance Studio
Advanced Class 7:00
Party 8:30 - 10:30
$10

(Item Posted Friday, September 26, 2008 at 02:07)

---

SATURDAYS

Central Virginia DanceNews'
Partner BB Provider


---

Every: SATURDAY
A Time To Dance Studio Social dance Party
eMail Contact: Info@AtimeToDanceOnline.com Call: 757-490-8999
Web: http://atimetodanceonline.com/instructors.html

8:30pm – 11:00pm
Open to the public
$10 ($7 for full-time students with i.d.).
Includes a beginner friendly lesson 8-8:30pm
Ballroom, Latin, and Swing dancing 8:30-11pm
Light refreshments
(Item Posted Friday, August 20, 2010 at 13:32)

---

Every: SATURDAY
Dance Social w Group Lesson at Strictly Ballroom
eMail Contact: info@strictlyballroom.net Call: 540 898 - 9060
Web: http://strictlyballroom.net/

7-8pm Beginner or Intermediate to Advanced lesson
8pm-10:30pm; Ballroom, Latin, & Swing Open Social Dance!
$12, includes lesson
Instructors available to help out. Beginners welcome!
125 Olde Greenwich Drive Suite #190, Fredericksburg, VA 22408

(Item Posted Wednesday, April 14, 2010 at 19:42)

---

Every: SATURDAY
Smoother than Smooth Hand Dance Co's Hand Dance classes
eMail Contact: info@smootherthansmooth.com Call: 202-903-3685
Web: http://www.smootherthansmooth.com/

Fredericksburg Va at Sport & Health Fitness Club in the Central Park Shopping Complex,
1191 Central Park Blvd.Fredericksburg, VA 22401
one time $5 registration $10 per class Registration
workshop 12:30-2:15 
beginners class 2:30-3:45 
intermediate 4:00-5:15    
Privates available 5:30 to 7:30pm.
Contact Kevin L. Tisdale at 202-903-3685
(Item Posted Friday, February 19, 2010 at 15:34)

---

Every: 1ST SATURDAY
Starts: 02  4,  2012 First Saturday Jig Jam
eMail Contact: dance@rigbysjig.com Call: 804-864-2300
Web: http://www.RigbysJig.com

7:00pm-8:00pm-Lesson-Then stick around for our First Saturday Jig Jam. We'll play a mix of Ballroom, Swing, Latin and Country and have some great refreshment!!
(Item Posted Wednesday, February 01, 2012 at 16:11)

---

Every: 1ST SATURDAY
USA Dance of Charlottesville - Ballroom Dance
eMail Contact: dra6f@virginia.edu Call: (434) 973-4863
Web: http://www.avenue.org/usabda

at Unity Church of Charlottesville, VA located on 2825 Hydraulic Road. 3600 sq ft ballroom, nice wood floor and beautifully appointed.
Check Website for details and directions

Join local dance enthusiasts for an exciting evening of ballroom dance and spectacular dance exhibitions by our guest performers. No partner or previous dance experience required. Beginner's lesson at 7:15 pm included in your admission. General dancing from 8 to 10 pm . Dress is smart casual. Please bring clean soft-soled dance shoes. Light refresments provided. All ages welcome. No smoking or alcohol permitted.

Music by Deejay
Admission $12; $9 members; $6 full-time students
(Item updated Monday, Nov 29, 2010 at 9:05)

---

Every: 1ST SATURDAY
USA Dance Richmond First Saturday Dance
eMail Contact: plsisk@aol.com Call: 804 447 0175 804 744 3608
Web: http://usadancerichmond.org/events.html

7:30-8:30 (lesson)
8:30-10:30 (dance) Music by Mike Recant
Brookland Middle School
9200 Lydell Drive Richmond, VA 23228
Contact: Phil Sisk
$8; $5 Members, Social Youth Dancer free Student (with ID) —  $5

>From I-95:
Exit 83B (Parham South/East). Go two miles and turn right on Lydell Drive. The school is .3 mile on the left and the gym is at the first parking lot.

>From W. Broad and Parham:
Head North/East on Parham 3.4 miles to Lydell Drive. Left on Lydell - .3 mile to school.

The school is adjacent to Parham Road, between Woodman Road and Route 1.
(Item Posted Saturday, February 06, 2010 at 22:42)

---

Every: 1ST SATURDAY
The Swing Oasis
eMail Contact: thedanceoasis@gmail.com Call: 434-245-9168
Web: http://thedanceoasis.com

The newest offering for swing dancers! A fun, energetic lesson at 7:30 followed by your favorite swing tunes at 8:30. Email your song requests in advance. We'll do our best to play them all!
$10 per person
Light refreshments included. No Partner Required.
Plenty of free (well lit) parking!
The Dance Oasis
1837 Seminole Trail
Located in the lower level of The Woodbrook Shopping Center

Check website for the lesson offered each month.
(Item Posted Tuesday, August 04, 2009 at 20:44)

---

Every: 1ST SATURDAY
First Saturday Roanoke Valley YMCA lesson & dance
eMail Contact: info@dancingduo.net Call: 540-772-2238
Web: http://www.dancingduo.net/?

YMCA dance preceded by an hour lesson every first Saturday at either the Kirk Family Y at Church and 5th Street, Roanoke, VA 24016 on their 9,000+ square foot wood floor or the Salem Y, 1126 Kime Lane, Salem, VA 24153 in the full gym. Check the website for details. Great recorded danceable ballroom, Latin and swing music. $10.
(Item Posted Friday, June 20, 2008 at 15:22)

---

Every: 1ST SATURDAY
ACME SWING AT 214
eMail Contact: susan@susannarosen.com Call: 434-981-0175
Web: http://www.214arts.org/

SWING IT LIKE YOU MEAN IT, Baby! Come dance to a lively, 7-piece band at 214 Community Center every 1st Saturday of the month. 214 Rugby Rd. Charlottesville. $9 admission; $6 w/ UVA i.d. Sponsored by SWING-O-MATIC, a joint venture of UVA Swing Club, ACME SWING MFG. CO, and 214 Community Arts Center. www.swingco.net
(Item Posted Monday, April 21, 2008 at 16:24)

---

Every: 2ND SATURDAY
Starts: 10  2,  2013  Got it! Thanks a lot
eMail Contact: bd73970fyz@yahoo.com Call: 1mzw679OqJK 4p1rDMvnfsSw
Web: http://unamedica.net

Got it! Thanks a lot again for helping me out!
(Item Posted Friday, December 20, 2013 at 10:07)

---

Every: 2ND SATURDAY
Beckley USA Dance Social Dance
eMail Contact: beckleyusabda@yahoo.com Call: 304-469-6401
Web: http://usadance-beckleywv.com

7:00-10:00pm, $10; Members $6, Students $5
Dressy Casual
Check website for Theme
Bring a snack to share
at J. Gilley'S 1126 Hancock DR, Beckley, WV, 25801.
behind Flowers by Nancy. Hancock Drive adjoins Eisenhower Dr in Beckley.

also
Formal Balls Spring and Fall
Formal/semi-formal dinner/dance with special music
in different locations
(Item Posted Wednesday, March 09, 2011 at 10:50)

---

Every: 2ND SATURDAY
Tri-Cities USA Dance Second Saturday Dance
eMail Contact: rw4013@earthlink.net Call: 804-672-2657
Web: http://usadancerichmond.org/events.html

7:30-8:30 (lesson)
8:30-10:30 (dance) Music by Edith Lanning
Phoenix Dance Studio
123 Pickwick Ave Colonial Heights, VA
Conta Ruth Wilbourne 804-672-2657

Ruth Wilbourne
(Item Posted Saturday, February 06, 2010 at 22:32)

---

Every: 2ND SATURDAY
Beckley, WV USA Dance at Gilley's
eMail Contact: beckleyusabda@yahoo.com Call: 304.256.0155 304.877.2751
Web: http://geocities.com/beckleyusabda/dance

Dance at Gilley's All Occasion Room 1126 Hancock St, Beckley
Bring a snack to share with others.
7:00-10:00pm Dressy Casual
$8 Dance; $5 membersea; student $4 student members $2
(Item Posted Friday, September 26, 2008 at 00:26)

---

Every: 2ND SATURDAY
Dancing With Karen at Grace Christian Middle School
eMail Contact: Karen@DancingwithKaren.com Call: 540 432 1003
Web: http://www.dancingwithkaren.com/

Dancing With Karen presents an evening of ballroom dancing
at Grace Christian Middle SchooL
501 Thornrose Ave. Staunton, Va.

Beginner lesson at 7 pm.
Dancing 8 pm to 10:30
Ballroom, Latin, Swing, Argentine Tango.
Open to everyone who likes to dance, singles welcome.
Smoke & alcohol free environment, causal attire.
Admission $10, students $5
(Item Posted Thursday, October 11, 2007 at 17:25)

---

Every: 3RD SATURDAY
Starts: 02  16,  2013 Dance Club Shenandoah monthly dance
eMail Contact: scottie@scottiefoster.com Call: 540-341-8884
Web: http://www.danceclubshenandoah.com

Dance Club Shenandoah meets every third Saturday October through May
6:15-7:15 pm Dance Lesson (varies each month)
7:30 - 10:30 pm Social dancing to a live band!
Check our web site at http://www.danceclubshenandoah.com to see what the lesson is for the month and which band is playing.
$40 per couple for guests; prorated membership is also available
Singles welcome - just bring a partner
Coat and tie required for gentlemen but they may remove the coat if necessary during the evening. Appropriate complementary dress for the ladies.
Location: Large hardwood dance floor upstairs in Celebration Hall at the North Warren Fire Hall; 266 Rockland Court, Front Royal, VA. Call for directions 540-341-8884.
Water, soft drinks and snacks are available for a small fee.
The Club maintains a smoke-free environment.
We hope to see you on the dance floor!

(Item Posted Monday, February 11, 2013 at 18:53)

---

Every: 3RD SATURDAY
USA Dance Richmond Third Saturday Dance
eMail Contact: dancepartner@isp.com Call: 804-754-2346
Web: http://usadancerichmond.org/events.html

7:30-8:30 (lesson)
8:30-10:30 (dance) Music by Bill Irwin
Deep Run Recreation Center
9910 Ridgefield Parkway Richmond, VA
Contact: Karen Anderson
$8; $5 Members, Social Youth Dancer free Student (with ID) —  $5
(Item Posted Saturday, February 06, 2010 at 20:40)

---

Every: 3RD SATURDAY
Charlottesville Swing Dance Society (CSDS) Monthly Dances
eMail Contact: cvilleswingdance@gmail.com Call: 434-980-2744 434-996-4841
Web: http://www.cvilleswingdance.com

The Charlottesville Swing Dance Society (CSDS) is an all-volunteer run dance club promoting swing dancing in and around the Charlottesville, Virginia area. We host montly dances on the 3rd Saturday (the 2nd in December), a FREE weekly dance practice session called Swing Swap and other special events throughout the year. Membership ($15 annually) is entirely optional and membership fees help us to continue to put on great dance events. Please visit us at our website (www.cvilleswingdance.com) where you can sign up to subscribe to our (what should be an award winning!) Monthly Newsletter and other pertinent updates which are sent out via email. You can also join us on Facebook under "CSDS".
(Item Posted Tuesday, November 04, 2008 at 17:21)

---

Every: 3RD SATURDAY
Mountain Empire Chapter USA Dance
eMail Contact: mrspatriciaa@hotmail.com Call: 276-620-5125 276-783-5402
Web: http://www.hawkshadow.org/index650.html

Lesson 7:30-8:30
Social Dancing 8:30-11:00 PM
Members $7.50, Visitors $10.00, Full-Time Students, $3.00
Non-Member Students $5.00
Dressy Casual, no partner required, everyone is welcome!
Location:Rural Retreat Community Center, Rural Retreat, VA
Directions:
I-81, Exit #60, Straight 1-1/4 miles until you see the BB&T on your right, take a left onto Buck Street go 1 Block, turn right at Catron Street.

Contacts: 276-783-5402, 276-621-4681, 276-686-5632, 276-228-2933, 276-783-5349, 276-686-5213
(Item Posted Thursday, January 14, 2010 at 07:47)

---

Every: 3RD SATURDAY
Charlottesville Monthly Swing Dance
eMail Contact: swingdance2z@yahoo.com Call: 434-980-2744
Web: http://avenue.org/swing/

Charlottesville Swing Dance Society offers a high-energy evening of Swing Dancing and a variety of other dances at the Municipal Arts Center in Charlottesville, Va. Come join us, the third Saturday of each month, for West Coast and other favorites. The dance is held from 8pm to 11 pm. At 6:30 pm there will be a Beginner lesson, and an Intermediate lesson follows at 7:15. The lesson is included with the dance admission.
Singles and couples are welcome; no partner is needed. $12 general admission per person, $6 students (with ID), $9 members.
Smoking is not permitted in either of these buildings.

Alternate sites, so check website or call hotline for this month's location.
Charlottesville, VA
(Item updated Nov 2010)

---

Every: 4TH SATURDAY
Lynchburg Swing 4th Saturday Dance
eMail Contact: lynchburgswing@gmail.com Call: 0000000000
Web: https://www.facebook.com/LynchburgSwing

West Coast Swing Dancing in Lynchburg, VA
WCS lessons and dancing at the Dance Theatre of Lynchburg
Lessons at 8pm
dancing 9pm-12:00am.
$5 includes the beginner lesson
No partner is required Recommended attire is dressy casual
non-smoking, non-alcoholic event and facility.
722 Commerce St. Lynchburg, VA.
twitter @lynchburgswing
(Item Posted Tuesday, May 21, 2013 at 16:52)

---

Every: 4TH SATURDAY
Thru October Band Night at Valhalla Vineyards
eMail Contact: robferguson@netscape.com Call: 540.529.2868 540-725-9463
Web: www.valhallawines.com/events.htm

Band Night on the 2nd and 4th Friday Thru October.
Bring lawn chairs, blankets, and picnics to enjoy live music on our outdoor deck (weather permitting).

Doors open at 4PM, band plays 5:30-7:30 and close at 8pm
Admission is free, wine for sale by the glass or bottle.

6500 Mt. Chestnut Road Roanoke, VA 24018 ▪ 540-725-WINE (9463)
(Item Posted Saturday, August 13, 2011 at 12:54)

---

Every: 4TH SATURDAY
Salsa4Life 4th Salsa Saturdays at The Dance Space
eMail Contact: Salsa4Life@ymail.com Call: 804-651-8117
Web: http://www.freewebs.com/salsa4life/

SALSA4LIFE Salsa dance party for ALL dance levels
Beginner Salsa lessons begin at 8pm
Open dancing 8:30-Midnight
Salsa, Merengue, Bachata and Cha Cha
Free raffle prize giveaways!
$10 (Includes light refreshments, Salsa lesson, dance and prizes!)

The Dance Space 6004-A W. Broad St (2nd Fl) Richmond, VA
Directions: http://www.thedancespace.com/contact.htm
Plenty of parking in the back of the shopping center
(Item Posted Monday, October 11, 2010 at 16:58)

---

Every: 4TH SATURDAY
Shenandoah Valley USA Dance Chapter
eMail Contact: kbeery_2000@yahoo.com Call: 540-234-8029 540-434-0275
Web: http://www.valleydancenews.net/

Monthly dance at the Dayton Learning Center
dance lesson 7:15 pm
Ballroom, swing, tango dancing 8-10:30 pm.
Admission $10, $7 members/$5 students.
Dance is open to public, casual attire. Smoke & alcohol free environment
(Item Posted Thursday, October 11, 2007 at 17:43)

---

Every: 5TH SATURDAY
5th Saturday Showcase Dance at The Dance Space
eMail Contact: emlhof@cwtg.com Call: 804-526-1567 804-673-3326
Web: http://www.thedancespace.com/

Special 5th Saturday ballroom dances; a simple, elegant evening of general dancing to ballroom style music.
Attendees are requested to dress up
No group class, singles and couples are welcome
7:30 pm to 10:30 pm $12 adv.
Light hors d'oeuvres

Several sets of amateur or pro-am dance exhibitions are held designed to entertain guests and
to give students from The Dance Space, a regular opportunity to prepare and perform.

Paid reservations are required. Space is limited so call or e-mail Edith Lanning (804-526-1567 or emlhof@cwtg.com

The Dance Space 6004-A W. Broad St (2nd Fl) Richmond, VA
Directions: http://www.thedancespace.com/contact.htm
Plenty of parking in the back of the shopping center
(Item Posted Monday, October 11, 2010 at 19:18)

---

Every: 5TH SATURDAY
5th Saturday 808 Roanoke Ballet Theatre Dance
eMail Contact: info@dancingduo.net Call: 540-772-2238
Web: http://www.dancingduo.net/?

Join the Dancing Duo of Dave and Donna Spangler at 8:08 PM on the 3,300 square foot floor for an extra monthly dance hosted by D&D with very danceable recorded ballroom, Latin and swing music at Roanoke Ballet Theatre, 1318 Grandin Road, Roanoke, VA 24015. $5.00
(Item Posted Friday, June 20, 2008 at 15:15)

---

Every: 5TH SATURDAY
Ballroom Dancing With Karen at the Dayton Learning Center
eMail Contact: Karen@DancingwithKaren.com Call: 540 432 1003 410-310-0874
Web: http://www.dancingwithkaren.com/

Beginner lesson at 7:15 pm
Dancing 8-10:30 pm.
Admission $10, $8 USA Dance members & Seniors, 62 plus $5 students. Alcohol and Smoke free, casual dress.
Open to public, singles welcome.


(Item Posted Thursday, October 11, 2007 at 17:33)

---

MONDAYS

Central Virginia DanceNews'
Partner BB Provider


---

Every: SUNDAY
Sunday Salsa at The Outback Lodge
eMail Contact: sundaysalsa@cvillesalsaclub.com Call: 434 979-7211 434 227-1709
Web: http://www.cvillesalsaclub.com/

8 to 12, casual Dress
$5 or $10 w/salsa band.
8:00 Lesson intro to nightclub salsa-on-one, usually by Edwin Roa and Amberlyn Sasser of Zabor Dance Studio.
Music - Classic and contemporary latin music, 90% salsa, 10% merengue, cha cha, bachata, reggaeton...
Ocassionally a Salsa band performs

The Preston Plaza, at 917 Preston Ave
(Item Posted Tuesday, February 09, 2010 at 01:51)

---

Every: SUNDAY
Richmond Tango at the Dancespace
eMail Contact: RichmondTango@yahoogroups.com Call: 000 000 0000
Web: http://richmondtango.org/

4:00 to 5:00pm Beginner, Intermediate, and advanced lessons in a workshop format

5:00 to 6:30pm Practica

Absolute beginners are welcome every week and will be taken through the basic steps and technique of Argentine Tango. Singles and couples are welcome. The emphasis of the classes is on proper technique and body mechanics. All classes are in a drop-in style; come when you want without commitment.

Advanced lessons taught by Barry & Ann Kahan.
Intermediate lessons taught by Carol Wendt.
Beginner lessons taught by Cheston Riley.

Following the classes is a guided practica. Argentine Tango music of the Golden Age is played. Light refreshments are served.

6004-A W Broad St., Richmond VA
Lesson and Practica: $8, $5 for students
Practica only $5
(Item Posted Wednesday, July 15, 2009 at 12:08)

---

Every: SUNDAY
Dances at The Dance Space
eMail Contact: info@TheDanceSpace.com Call: 804-673-3326
Web: http://www.TheDanceSpace.com

Come out and enjoy an evening of dancing at The Dance Space, Richmond's premier dance studio. The Dance Space now has a Sunday evening dance, from 7 to 9, every Sunday. Our monthly schedule of dances are as follows: 1st Sunday - *Country Western, 2nd Sunday - California Mix (primarily Latin, Hustle, Night Club, and West Coast Swing, with a few traveling dances thrown in), 3rd, 4th & 5th Sunday's - Ballroom Mix (Ballroom, Latin, Hustle, Night Club, and West Coast Swing). $5 per person includes 2 hours of dancing and refreshments. The Dance Space - Where Real People Really Dance. Visit our website for more information.
* Please note that the 1st Sunday in January will be a ballroom mix. Country Western starts in February
(Item Posted Saturday, January 03, 2009 at 16:00)

---

Every: SUNDAY
Dance Party at DancesportVA
eMail Contact: inquiries@dancesportva.com Call: 757-473-3267
Web: http://www.dancesportva.com

Every Sunday from 6:30 to 10pm. Hosted by Walter and Judy at the largest dance floor in Hampton Roads. Come join us!
(Item Posted Saturday, June 14, 2008 at 13:17)

---

Every: SUNDAY
DanceSport VA - Dance Party
eMail Contact: inquiries@dancesportva.com Call: 757-473-3267 757-339-3268
Web: http://www.dancesportva.com

Spend your Sunday evening dancing the night away! No dance partner required! DanceSportVA is a friendly, smoke-free establishment open to people of all ages. Enjoy over 15 different styles of couple dancing, from waltz to salsa to swing! Also, the Sunday Party begins with a group dance class featuring a different dance every week! Hosted by Walter and Judy.

DanceSportVA
5721A Arrowhead Dr
Virginia Beach, VA 23462
757-473-3267
www.dancesportva.com
(Item Posted Wednesday, May 02, 2007 at 13:45)

---

Every: SUNDAY
Argentine Tango Milonga at Visions Dance Club!
eMail Contact: burkell@comcast.net Call: 804-748-0778 804-748-0778
Web: http://groups.yahoo.com/group/RichmondTango/

Holiday Inn Select Koger South
1021 Koger Center Boulevard
Centrally located right off Midlothian Turnpike in Richmond, VA
(less than 5 minutes from The Powhite, Chippenham & Rte 288)

Free Beginner Lesson from 7:00 until 7:30pm
on the far end of the big beautiful dance floor!
Bring your non-tango dancing friends and get them involved with you!

PLUS
The First Sunday Of Every Month at 7:00pm we present an
Interactive Tango Class for EXPERIENCED Argentine Tango dancers
taught by professional dance teacher, Phyllis Harris!
Only $5/pp!

Watch for even MORE fun filled tango classes and events to be added to our calendar soon!
ATango @ Visions is FUN & the PLACE to BE every Sunday Night!
Offering a full assortment of Argentine Tango music for your dancing pleasure!

No Cover Charge (with support of venue)

Offering a fully stocked bar (must be 21 per ABC regulations)
along with a sandwich and appetizer menu available until 10pm.
(Item Posted Monday, September 17, 2007 at 10:09)

---

Every: 1ST & 3RD SUNDAY
Ballroom at The Dance Space, 1st and 3rd Sunday
eMail Contact: info@TheDanceSpace.com Call: 804-673-3326
Web: http://www.thedancespace.com/

Bill & Lynn Irwin host Ballroom
Relaxed atmosphere &intimate is environment.
Bill plays traditional-ballroom and contemporary music at danceable tempo.
Light refreshments; singles and couples welcome.
7pm to 9pm $6
Neat casual dress. Appropriate footwear requested



(Item Posted Tuesday, October 12, 2010 at 16:39)

---

Every: 1ST SUNDAY
Sunday Ballroom Dances at the Candy Factory in Manassas
eMail Contact: louise@center-for-the-arts.org Call: 703 330 2787
Web: http://www.center-for-the-arts.org/dances/

Sponsored By Scott & Jennifer Hatten
April's 1st Sunday Dance will be held April 11

4-6pm at the Center for the Arts in Old Town Manassas.
3:30pm dance lesson
Open dance session
Latin/Rhythm dancing: Cha-Cha, Salsa, Rumba, Tango, Samba, and Smooth dancing: Waltz, Fox Trot, Swing

Beginners and advanced dancers are all welcome.
ON the gorgeous floors of the Kellar Theater at the Candy Factory. $15 per person for lesson and dance session, $10 Dance only at the door.
Dance sessions on the 1st Sunday of each month in the Kellar Theater at the Candy Factory, The Center for the Arts in Manassas.

April 11 - Rumba (Usually the 1st Sunday, April Dance is Week after Easter)
May 2 - Merengue
June 6- Tango
July 4 - Mambo
Aug. 1 - Waltz
Sept. 5 - Swing
Oct. 3 - Cha Cha
Nov. 7 - Foxtrot
Dec. 5 - Rumba
(Item Posted Monday, March 22, 2010 at 23:42)

---

Every: 1ST SUNDAY
Dance at the Candy Factory in Manassas Dance at the Candy Factory in Manassas
eMail Contact: louise@center-for-the-arts.org Call: 703 330 2787
Web: http://www.center-for-the-arts.org

Dance sessions on the 1st Sunday of each month in the Kellar Theater at the Candy Factory, The Center for the Arts 9419 Battle Street Manassas, VA 20110

3:30pm lesson you Latin/Rhythm dancing: Cha-Cha, Salsa, Rumba, Tango, Samba, and Smooth dancing: Waltz, Fox Trot, Swing
4-6pm dance session. All dancers are welcome
$15 pp lesson and dance session
$10 Dance only
(Item Posted Sunday, January 17, 2010 at 23:32)

---

Every: 1ST SUNDAY
1st Sunday Dance at the Center for the Arts in Manassas
eMail Contact: louise@center-for-the-arts.org Call: 7033302787
Web: http://www.center-for-the-arts.org

If you want to have fun Ballroom dancing, join the fabulous dance sessions on the 1st Sunday of each month from 4-6pm at the Center for the Arts in Manassas. Arrive at 3:30pm each month, for a dance lesson with great dance instructors teaching you Latin/Rhythm dancing: Cha-Cha, Salsa, Rumba, Tango, Samba, and Smooth dancing: Waltz, Fox Trot, Swing, followed by an open dance session where you can practice what you've just learned or refine steps you may already know! Beginners and advanced dancers are all welcome. Nobody knows how great dancing can be unless they've tried it on the gorgeous floors of the Kellar Theater at the Candy Factory. Bring your friends and family and come show us your moves! Cost is $15.00 per person each lesson and dance session. $10 Dance only. Pay at the door.
(Item Posted Thursday, January 07, 2010 at 12:29)

---

Every: 2ND SUNDAY
California Mix at The Dance Space, 2nd Sunday
eMail Contact: info@TheDanceSpace.com Call: 804-673-3326
Web: http://www.thedancespace.com/

Laid-back evening of rhythm dancing.
DJ Bill plays the traveling dances, and go heavy on West Coast Swing, Latin, Hustle, and Night Club Two Step and Club Tango.
7pm to 9pm; $6, light refreshments, singles and couples welcome.
Neat casual dress. Appropriate footwear requested

6004-A W. Broad St (2nd Fl) Richmond, VA
Directions: http://www.thedancespace.com/contact.htm
Plenty of parking in the back of the shopping center
(Item Posted Tuesday, October 12, 2010 at 17:04)

---

Every: 2ND SUNDAY
California Mix at The Dance Space, 2nd Sunday
eMail Contact: info@TheDanceSpace.com Call: 804-673-3326
Web: http://www.thedancespace.com/

Bill & Lynn Irwin host Ballroom
Relaxed atmosphere &intimate is environment.
Bill plays traditional-ballroom and contemporary music at danceable tempo.
Light refreshments; singles and couples welcome.
7pm to 9pm $6
Neat casual dress. Appropriate footwear requested

Directions: http://www.thedancespace.com/contact.htm
The Dance Space 6004-A W. Broad St (2nd Fl) Richmond, VA
Plenty of parking in the back of the shopping center
(Item Posted Tuesday, October 12, 2010 at 16:57)

---

Every: 3RD SUNDAY
Starts: 02  19,  2012 3rd Sunday Big Band Dance Night With Joe Enroughty And His Royal Virginians
eMail Contact: jenroughty@gmail.com Call: (804)-746-8630 (804)-864-1040
Web: http://www.guylombardomusic.com/midway.html

Joe Enroughty And His Royal Virginians, a 15-Piece Richmond, Va. based Big Band, perform for your listening and dancing pleasure on the 3rd Sunday of each month at The Midway Lounge in Mechanicsville, Va.

Vocals provided by Dick Orange and Peggy Alee.

There is a $6 cover per person, payable at the door.

Come early for dinner and stay for dancing.

Dancing to a real live Big Band from 6pm - 8pm.

The Midway Lounge (next to Calabash Seafood)
7514 Lee Davis Road
Mechanicsville, Virginia 23111
(Item Posted Wednesday, February 08, 2012 at 03:30)

---

Every: 4TH SUNDAY
Roanoke Valley Chapter USA Dance
eMail Contact: liz.steve@cox.net Call: (540) 772-4388
Web: http://members.cox.net/usabdaroa/

at the Salem Sr. Citizens Center
110 Union St. in Salem, Virginia.
4:00-5:00 group lesson from a local area dance instructor
5:00-6:30 Ballroom dancing to recorded music.
(Item Posted Friday, October 12, 2007 at 10:02)

---

OTHER

Central Virginia DanceNews'
Partner BB Provider


---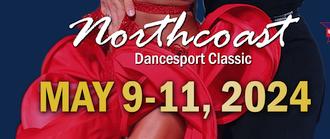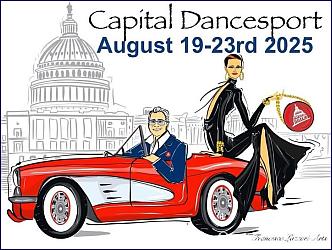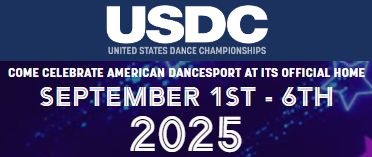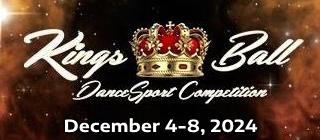 ---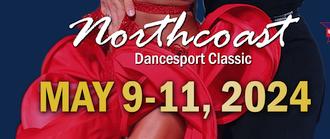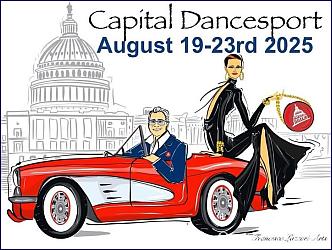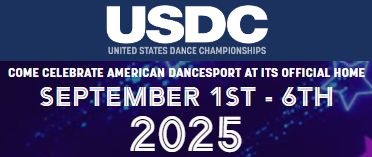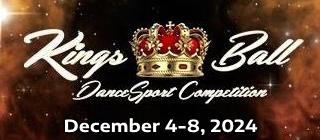 ---
---
DANCE CLASS PROVIDERS and OTHER DANCE RESOURCES

------Charlottesville Area Dance Organizations------
------Scroll Down for more of these links


USA Dance (Ballroom) usadancecville.org
UVA Ballroom Club - The University of Virginia Ballroom Dance Club
UVA Swing Club - The University of Virginia Swing Dance Club
Charlottesville LindySwing Cville
Swing Virginia Virginia Beach/Norfolk area. Charlottesville Swing Dance Society - Swing Dance
Terry Dean's Dance Studio - http://www.terrydeansdancestudio.com/ - Ballroom Dance Studio
dance@terrydeansdancestudio.com (434)977-3327

Edwin Roa Zabor Dance - (804) 852-4123


Santos Dance - Lee and Peggy Santos:
www.santosdance.com/ Shenandoah Dancesport Studio
lee@santosdance.com 540 335-4800 540-933-6778
Fort Valley, Charlottesville & Woodstock VA
Santos Dance Facebook

Shergold Studio- http://www.shergoldstudio.com/ steve@shergoldstudio.com (434) 975-4611
Social Dance, Teen Programs, Hip Hop, Tap Dance, Exotic Fitness Dance, Belly Dancing Classes, Line dance Charlottesville Tango Studio = Charlottesville Tango Central Virgina Contra Corners - www.contracorners.com/
Charlottesville Contra Dance - www.cvillecontra.com
Alyssa Lundgren - The Dance Oasis
Karen Callowaywww.dancingwithkaren.com - 540-432-1003
Christiansburg -Sapphire Ballroom
Ballroom Dancing Directory
BallroomDancers.com
DanceSpots & teacher directory
First Baptist Church, Roanoke
Harrisonburg - Stacy & Susan Suter
-----------------
DCDanceNet
Mid-Atlantic DanceNet
Central VA DanceNews
Frederick DanceNews
Baltimore DanceNet
DelMarVa DanceNet
Mid-Atlantic DanceNet
New England DanceNet
---------------
DanceSport Competitions
The Pro-Am Dancer
Capital Dance Sport
DanceSportDC
-----------------
Dance USA
4DanceSport
-----------------
VaDance - Donna Barringer Neighbors; Lynchburg
Dance Masters Richmond
Richmond - Rigby's Jig
Richmond - The Dance Space
Lessons in Ballroom - Richmond
USA Dance - Richmond
RichmondTango
Tango_Tidewater
Argentine TangoRaleigh/Durham/Chapel Hill, NC
So You Think You Can Dance
Solely Swing - Virginia Tech
Swing Roanoke
The Southwest Virginia Social Dance Society
Two Step Tidewater
Valhalla Vinyard
Vinton War Memorial
Virginia Tech Ballroom Dance Club
Salsa @ VA Tech
YMCA Roanoke
YWCA
VaDance - Donna Barringer Neighbors; Lynchburg
USA Dance, Roanoke
Roanoke Valley USA Dance - Links
Carter Athletic Center Roanoke VA
Roanoke Athletic Club
Party in the Park
Wayne & Marie Crowder
USA Dance - Carolina Heartland (Greensboro, NC area)
USA Dance - National
USA Dance - Piedmont (Winston-Salem, NC area)
USA Dance - Richmond
USA Dance, Shenandoah Valley
Shenandoah Valley USA Dance - Links
USA Dance - Tidewater
USA Dance - Charlottesville
USA Dance, Smith Mountain Lake, Bedford, Lynchburg
USA Dance - Mountain Empire (Wytheville/Rural Retreat)
National Dance Council of America

*****************************************************************

----Charlottesville, VA Nightclubs and Other Favorite Dance Spots---

(CALL FOR ADD'L INFORMATION & SCHEDULES)
Fridays after Five
Wintergreen Resort - (800) 926-3723
Pipestem Resort Aberdeen Barn - 296-4630
Boar's Head Inn - 296-2181
Charlottesville Senior Center - 974-7756
Cattle Annies, Lynchburg
*****************************************************************

------ Classes and Instruction in the Charlottesville, VA Area -----
------Scroll Down for more links
Albemarle Co. Parks & Rec (Swing & ballroom) - (434) 296-5844
Charlottesville Parks and Recreation Classes - (434) 970-3264

Albemarle Parks and Recreation Dance Classes - (434) 296-5844 ACAC - Ballroom, Latin, Swing & Country - (434) 978-3800
- Ballroom, Latin, Swing, Tap (434) 974-7756
Cathleen Rhodes - (434) 996-6361
Robin Grimsby - 434-972-9800

*****************************************************************
Links Added By Users
Fredericksburg Country Dance:
http://fburgcountrydance.com/ info@fburgcountrydance.com 0000000000
Providing venue for Country dancing and instruction.
Lessons in couples and line dancing,
Events Calendar, venue, resource links
Fredericksburg Country Dance:
http://fburgcountrydance.com/ info@fburgcountrydance.com 0000000000
Providing venue for Country dancing and instruction.
Lessons in couples and line dancing,
Events Calendar, venue, resource links
7 Cities Ballroom:
www.7citiesballroom.com 7citiesballroom@cox.net 757-903-4867
Ballroom and Latin dance instruction, private and group classes and Practice Parties
5251 John Tyler Highway, #65, Williamsburg, VA 23185
Rick Hockman Latin and Ballroom Dance Instruction:
http://rickhockman.com/ rickhockmandanceco@gmail.com 757.971.0151
Lesson prices are affordable. Compare and see – offering the highest quality instruction at the best prices in town. Virginia Beach, Portsmouth, Williamsburg
Shall We Dance Virginia:
www.shallwedancevirginia.com brentdunn@shallwedancevirginia.com 757.971.0151
Highest quality Ballroom and Social Dance instruction in Hampton Roads. All partner dances including Swing, Salsa, Shag
114 S. Witchduck Road, Virginia Beach, VA 23462
Amy's Dance Studio:
www.amysdancestudio.com amy@amysdancestudio.com (757) 596-2697
All levels of American and International Style dancing; social, exhibition or competitive, ZUMBA & Hip Hop genres of dance and fitness.
51 Hidenwood Shopping Center
Newport News, Virginia 23606
USA Dance Smith Mountain Lake Chapter 6042:
http://http://usadance6042.org/ sml6042@gmail.com 434-426-9787
Smith Mountain Lake Chapter 6042 is part of the national not-for-profit organization USA Dance, Inc. promoting ballroom dancing, both social and competitive. We cover SML, Bedford, Forest, & Lynchburg
WV Dance:
http://www.wvdance.net/placestodanceinwv.htm info@wvdance.net 304-984-1939
Places to Dance in West Virginia
Charlottesville English Country Dance:
http://home.earthlink.net/~hmarkham/ hmarkham@earthlink.net 434 589-6264
Meets on the second Friday except July and August.
Ddance to music by local musicians., called by local callers. All are welcome. No partner needed.
Monroe-Highland Scottish Country Dancers:
http://avenue.org/mhscd/links.html 2TroutO@ntelos.net 434-979-0939
Class meets Tuesdays from 7-9 pm at Saint Paul's Church Recreation Hall, Ivy.
Beginners come at 6:30 for step and figure practice.
Regional Scottish Country Dance Links:
http://avenue.org/mhscd/links.html 2TroutO@ntelos.net 434-979-0939
Scottish Dance Groups and Scottish Dance Events
VaDance Studio:
http://www.vadance.com/ vadanceteacher@aol.com (434) 665-9411
Forest, VA, near Lynchburg.
Parties, Classes, Rental Facilities
Mountain Empire USA Dance
hawkshadow.org/index650.html 276-621-4681 276-783-5349 Wytheville, VA, 3rd Saturday, Social Ballroom Dancing at the Rural Retreat Community Center 112 Catron Street Rural Retreat, VA 24368
The Dancing Duo:
http://danceduo.zoomshare.com info@dancingduo.net 540-772-2238
Dave and Donna Spangler Lessons, Parties in and around Roanoke VA. Local Event Calendar
Dance Ads:
http://www.danceshoes-links.com email@danceshoes-links.com none posted
Post your dance-related ads on our home page. Find a dance partner. Sell or exchange your dance items.
Terry Dean's Dance Studio:
http://www.terrydeansdancestudio.com/ dance@terrydeansdancestudio.com (434)977-3327
Ballroom dance studio
Social dancing, competition dancing and exhibition show dancing,
Shergold Studio:
http://www.shergoldstudio.com/ steve@shergoldstudio.com (434) 975-4611
Social Dance, Teen Programs, Hip Hop, Tap Dance, Exotic Fitness Dance, Belly Dancing Classes, Line dance
Zabor Dance:
http://www.zabordance.com/ zabordance@yahoo.com (434) 227-1709
Edwin Roa and Amberlyn Sasser
Instruction in the social and ballroom/latin styles of partner dancing.
Charlottesville Swing Dance Society:
http://www.cvilleswingdance.com info@cvilleswingdance.com 434-980-2744
Emphasis on East Coast Swing among a variety of other dances.
Dances: Typically 3rd Saturday of every month.
at Charlottesville Municipal Arts Center or Greek Orthadox Church
Stacy's Dance News:
http://www.stacysuter.com/dance/ dance@stacysuter.com 540-246-1950
Stacy's Dance News
Serving Harrisonburg, Staunton, Waynesboro, and Charlottesville.
Stacy's Jam Dance Parties, Waynesboro, and Charlottesville.
DJ Services
Ballroom Dancers
The World Dance Plaza
Dance Spots
Dance Vision
Ballroom Connection
Views

*The New England DanceNet, *Dance Matters in New England Area, *Dance Events In New England Area, *Dance Listings In New England Area, *Friends of Ballroom Dance, New England Area, *Where to Dance In New England Area, *Pro-Am Dancer, *Central Virginia DanceNews, *Frederick MD Area DanceNews, Info@zdavida.com Tracking Code - Bravehost Resources - Counter Visits Referralsclick here click here